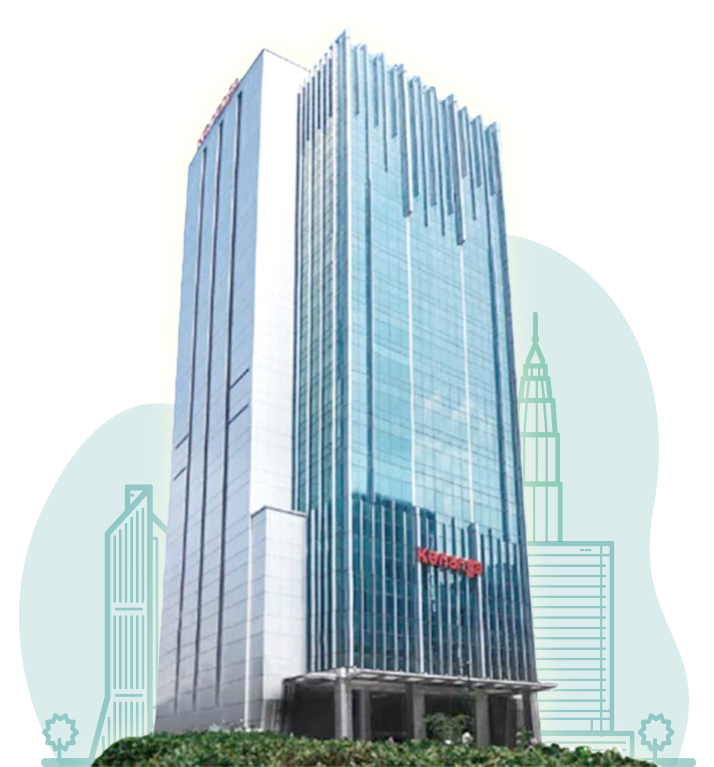 Kenanga Digital Investing (KDI) is a fully automated Artificial Intelligence (A.I.) digital investment management platform (also known as 'Robo-advisory') designed to revolutionise the way you invest your money.
You gain access to global market investments at one of the lowest rates in town and extremely competitive cash management rates with zero fees.
Kenanga Digital Investing has broken down the barriers of conventional investing and we have simplified this journey for you so that you can start growing your wealth without any fuss or complications.
The conventional way of investing is riddled with technicalities, exclusivity, hidden charges and high fees, not to mention the long onboarding forms and lack of transparency. But this is finally making an exit.
Today, you no longer need to be a financial whiz to invest because here at Kenanga Digital Investing, we use technology to demystify the conventional investing. With Kenanga Digital Investing, you get an easy-to-understand investment product which you can track anywhere, anytime while knowing that our A.I. is taking care of your investments around the clock.
We also want you to be in complete control of your money. At Kenanga Digital Investing, we've removed the limitations of conventional investments so you can deposit, withdraw, switch to different portfolios and realize your investments as and when you wish without any sales charges or penalties.
Kenanga Digital Investing is one of the new financial initiatives of Kenanga Investment Bank Berhad (KIBB), following the success of its joint venture, Rakuten Trade. Known as Malaysia's leading independent investment bank with over 47 years of experience, KIBB provides equity broking, investment banking, treasury, Islamic banking, listed derivatives, investment management, wealth management, structured lending and trade financing services. KIBB services are regulated by the Securities Commission Malaysia and Bank Negara Malaysia.