Are You Saving Enough for Your Kids?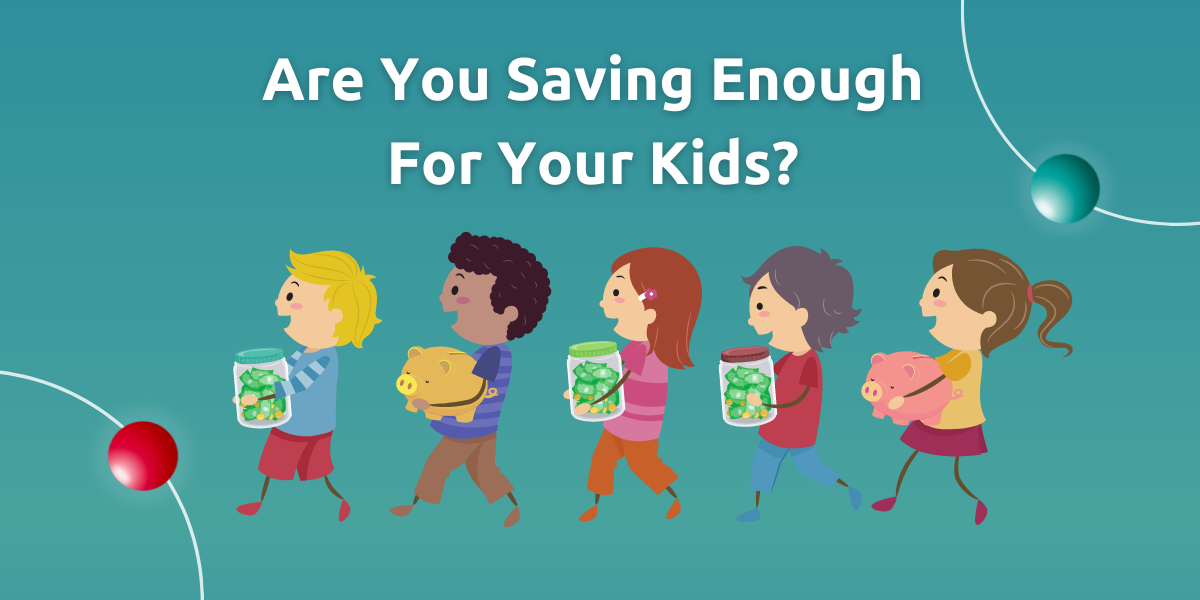 A new-born child can bring much happiness to the whole family – and any good parent would want to give their child the best of everything: food, clothing, healthcare, and education.
However, the cost of raising a child can be surprising for many new parents – especially for young parents. The Edge Malaysia found that raising a child in Malaysia can cost anything between RM393,000 and RM1.3 million from birth to university graduation, with the lion's share being tertiary education costs.
A 2019 study found that Malaysia is among the top 10 countries with the highest education cost-to-earnings ratio, with Malaysian parents spending 55% of their salaries on their children's university tuition fees.
However, the wide range of cost estimates above depend on whether you choose public or private education options for your children – and if it is the latter option, whether the private university or college is local or overseas.
These options – public or private – also apply to costs from birth including – but not limited to – fertility costs, prenatal and postnatal care, childcare, kindergarten, primary and secondary schooling, and additional tuition or enrichment classes.
Planning Ahead
Every year, the cost of living continues to rise, with inflation averaging 3% higher per annum. This inflation can have effects that eventually bleed into childcare, transport, and – of course – education costs. For parents who are planning to send their kids to premier colleges or universities in places with stronger currencies against the Malaysian Ringgit (such as the U.S., the U.K., the European Union, or Australia), it is crucial to plan ahead and to be financially prepared for the ballooning costs of tertiary education.
In our previous article about saving up for retirement, the time horizon (expected retirement age minus your current age) was a major consideration in the retirement calculus. In this case, your time horizon when it comes to calculating the costs of raising your child would be calculated like so: your child's expected graduation age minus your child's current age.
The earlier you plan ahead, the easier it is for you to estimate university tuition fees and costs of living, both of which will rise in tandem with inflation. Likewise, the earlier you begin setting aside an education fund for your children, the more time you have to invest and benefit from compounding interest in order to reach your targeted funding goals.
As mentioned previously, inflation can eat into your investment gains, thus affecting the breadth of education options when your child goes to university. As such, you should determine your investment roadmap to achieve the financial goals that you have for your kid.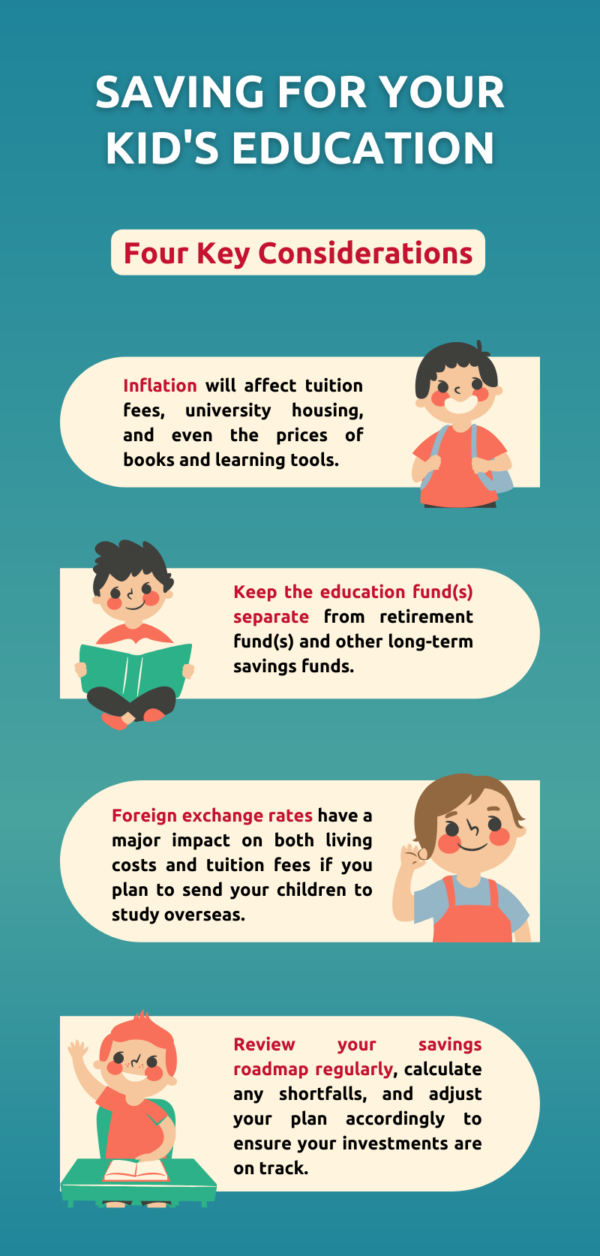 Diversify Your Investment Portfolio
In our previous blog about where to invest your excess cash, we outlined several of the more common types of investments available in the current Malaysian marketplace: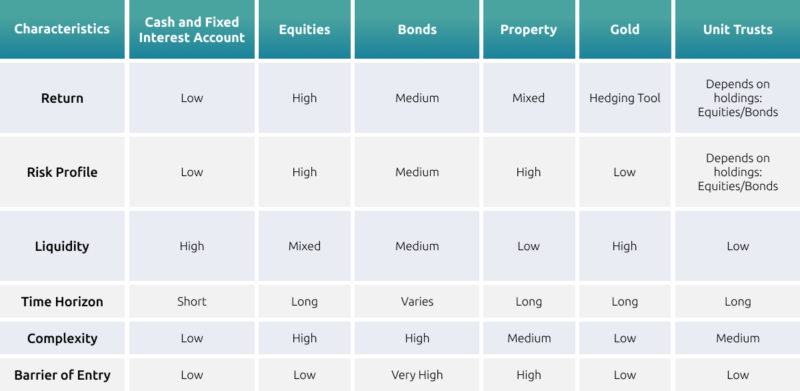 One education-specific investment tool is the National Education Savings Scheme (SSPN), through which parents/prospective parents can set aside funds for their children's education that will be earning 3%-4% interest annually, in addition to gaining benefits such as insurance/takaful coverage and tax relief of up to RM8,000. Do note that SSPN only allows withdrawals for education purposes, and credits interest to your account on a yearly basis, so your liquidity (how quickly you can turn an asset into cash) is still limited.
However, this alone may not suffice, given that an education time horizon may be shorter (around 10-15 years). In that case, as parents/prospective parents you would do well to diversify some of your portfolio into higher-risk assets that would yield higher returns.
This would enhance your overall investment yield while maintaining a moderate level of risk exposure, allowing you to combat inflationary impacts while still building towards your children's future.
Set Up Education Funds with KDI Invest
One way to diversify your portfolio – without having to worry about dealing with multiple portfolio managers or assets – is to leverage on Kenanga Digital Investing's (KDI) robo-advisory tool KDI Invest, an automated portfolio manager backed by artificial intelligence (AI) that invests in U.S. Exchange Traded Funds (U.S. ETFs).
The wide variety of U.S. ETFs cover high-yield emerging market bonds, futures, options, commodities, and currencies, and even narrows down focus on specific sectors or subsectors. Due to the data-rich environment of U.S. ETFs, KDI Invest's automated rebalancing feature ensures that your portfolio is diversified while delivering on gains according to the education fund's time horizon.
For those looking for guaranteed returns, KDI Save offers a fixed return rate of 3% for investments up to RM200,000, and 2.25% for amounts beyond that. Unlike schemes such as SSPN, KDI Save has no lock-in period, and credits interest into your account every day, allowing you to realise earnings immediately and to access funds to pay for your children's education costs anytime.
Check out both KDI Invest and KDI Save on the Kenanga Digital Investing mobile app for Android or Apple devices, or visit digitalinvesting.com.my to learn more about how best to save for your kids' future.