Why You Should Invest Outside of Malaysia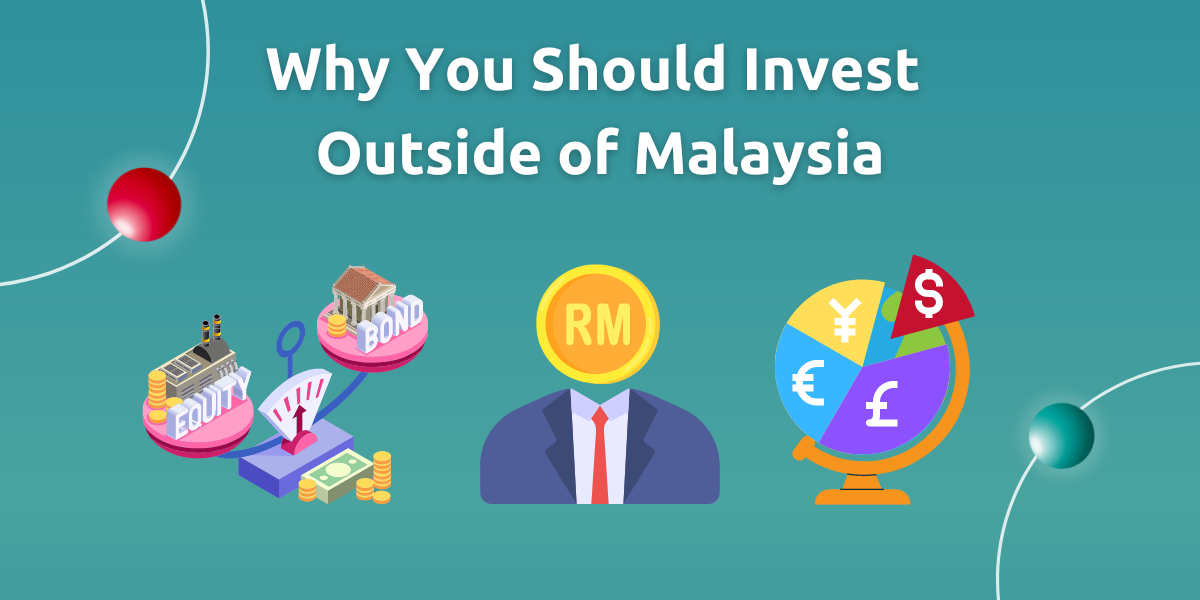 Investing locally is a great way to get started, in addition to having the advantage of working off some of the inherent fear that comes from letting go of full control over a percentage of your hard-earned money. Nonetheless, if you have been investing for a while and have built up a portfolio that gives you a comfortable amount of annual returns, it might be time to shake things up a little.
Your future wealth requires that you avoid getting into a rut and look into ways to diversify your portfolio in a way that can improve your annual returns and your future financial capacity to a higher degree.
One of the best ways to diversify a portfolio that is based entirely locally is to consider looking across the sea. Through fintech apps such as Kenanga Digital Investing (KDI), you have access to global investment opportunities. Furthermore, the depth of portfolio diversification you can achieve through additional asset classes, currencies, wealth markets, and more reduces the overall risk of your portfolio as well.
Variety is Key
Domestic and foreign investment assets perform differently, and the forces that can make one dip may just make another rise. For instance, fears of a double-dip recession led foreign investors to pull back from emerging markets like Malaysia and shift their assets to "safe havens" like the U.S. Treasury bonds and gold.
A combination of both local and foreign assets — with further diversification across different asset classes such as equities, bonds, currencies, and ETFs, can keep your wealth generation on track.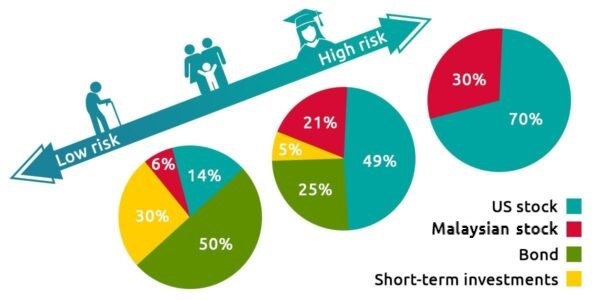 Consider just the difference in populations: Malaysian companies have to provide for the diverse needs of about 32 million people, whereas U.S. companies are seeking to serve the needs of a 300 million population, in addition to the majority of the S&P 500 constituents serving a global customer base.
The sheer variety of options means that you can find foreign assets that suit your risk tolerance and expected return-on-investment desires.
Foreign Securities And Your Portfolio
Naturally, there are outside risks that can affect any portfolio. Volatility is an expected circumstance in investing – and a smart investor takes steps to reduce the effect that that volatility will have on their portfolio.
Your local-only portfolio may be beautifully diversified across asset classes – but it remains risky simply because it relies solely on the ringgit. Any fluctuation in the currency can stress you and your portfolio out to a degree you just don't need.
Investing outside of Malaysia negates currency risk by allowing two or more currencies within your portfolio – so even if the ringgit fluctuates, the other currencies can balance it out.
A local portfolio feels familiar, and the familiar feels safe – but you can make safe investments within your portfolio as well as cast a wider net so that you're not letting fear limit your future financial comfort.
Explore Foreign Investing With KDI Invest
KDI Invest is a robo-advisory tool that uses the most up-to-date market data and an Artificial Intelligence (A.I.) which constantly monitors your portfolio. Not only can this A.I.-driven tool be programmed to choose investments that match your risk preferences, it also offers a varied selection of exchange-traded funds (ETFs) listed in the U.S., that track different asset classes such as commodities, currencies, bonds, stocks, and Real Estate Investment Trusts (REITs) across the globe.
If you invest directly in foreign assets, transaction costs (often denominated in U.S. dollars) can be prohibitive, especially with the ringgit trending weaker against the greenback. These costs could accumulate and potentially reduce the total amount of returns to a level where it's not really worth the effort.
Depending on your broker, you may be able to only buy single shares or single lots of shares at a time, whereas KDI Invest optimises your portfolio with fractional share investing, which allows you to invest in blue-chips no matter how small your initial deposit.
KDI Invest is specifically designed to offer high-value investments for a low rate – and it performs all the monitoring and portfolio rebalancing without the need for human oversight. This means that the algorithm can adjust your assets according to data, and something as arbitrary as human emotion will not send your portfolio into a bad direction.
KDI Invest is a safe and affordable way to enter the foreign investment market – and all it takes is as little as RM250 for an initial deposit to get started.