Prepare Now for Your Year-End Holidays!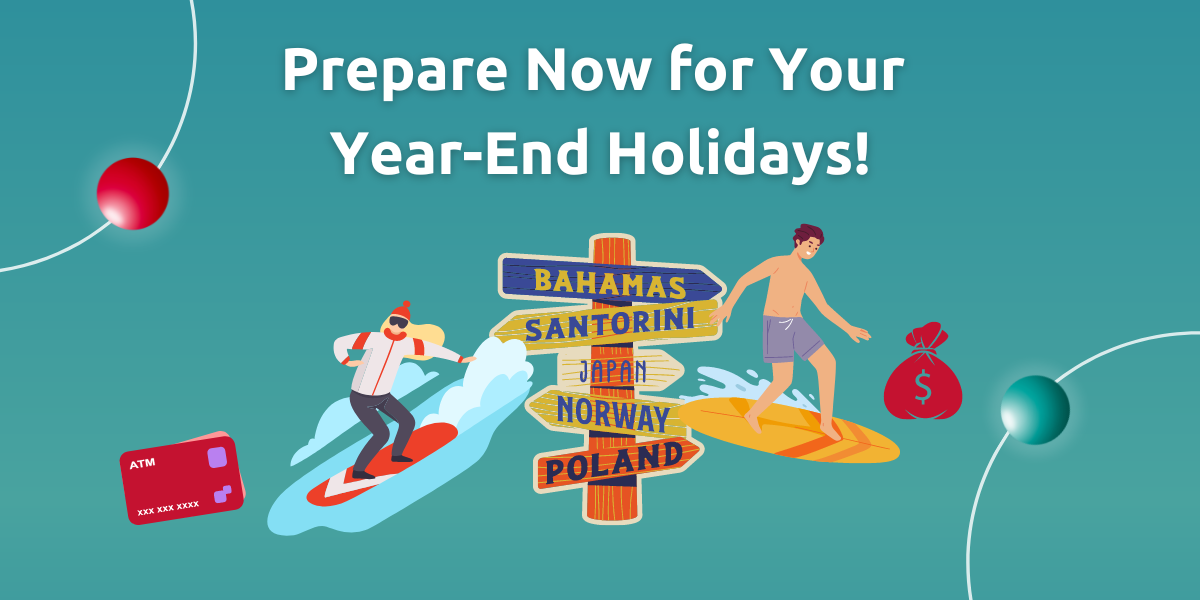 The end-of-year holidays are approaching, and you can't wait to relax and spend some quality time with your loved ones. You are sure you have planned for everything – but have you accounted for higher prices that tend to come attached to end-of-year holidaymaking?
Vendors, venues, and vacation spots all expect a higher volume of guests during this time of year – and as such, they will raise their prices accordingly.
Excitement can sometimes distract you from remembering these kinds of details – and surprise costs can easily lead you to overspend. Fear not: starting a holiday budget today by simply adjusting your savings allocation can ensure that you will get to relax without having to worry unnecessarily when the time comes.
Holiday Budgets Should Show Expected Expenses
This is the first year since the emergence of COVID-19 where mask laws and standard operating protocols have been relaxed enough that you can have a holiday just like you used to enjoy in the past. You deserve the break – and you also shouldn't have to worry about prices and budget. However, the pandemic has left a lot of businesses shorthanded, which in turn has led to raised prices across the board for both food and accommodation.
As such, creating a savings plan a few months ahead of time is not only prudent, it is the best time to start thinking of your holiday as an expected expense. This will make you more aware of the small changes you need to make to your current spending habits to ensure that you can indulge while having a good time later.
The first step in your savings plan is to work out how much money you need for the type of holiday you want to take. Do you want to go to an all-expenses paid resort locally, or do you want to take a budget ski vacation abroad? If you holiday locally, you won't have to worry about cash lost due to exchange rates or about being overcharged because you're not aware of exact costs.
Many vacation spots have different price lists for tourists and for locals. Additionally, your travel options to a local venue are broader as you can take a cheap domestic flight, or simply drive there and take advantage of free parking for hotel guests.
Of course, depending on where you go abroad, your money can stretch even more if the exchange rate is in your favour. The sights, the food, and the pace of living will be so different from what you're used to that you will truly feel reset by the end of your holiday.
You can make lasting, unforgettable memories either way – so the choice of where to go is ultimately dependent on how much you can save.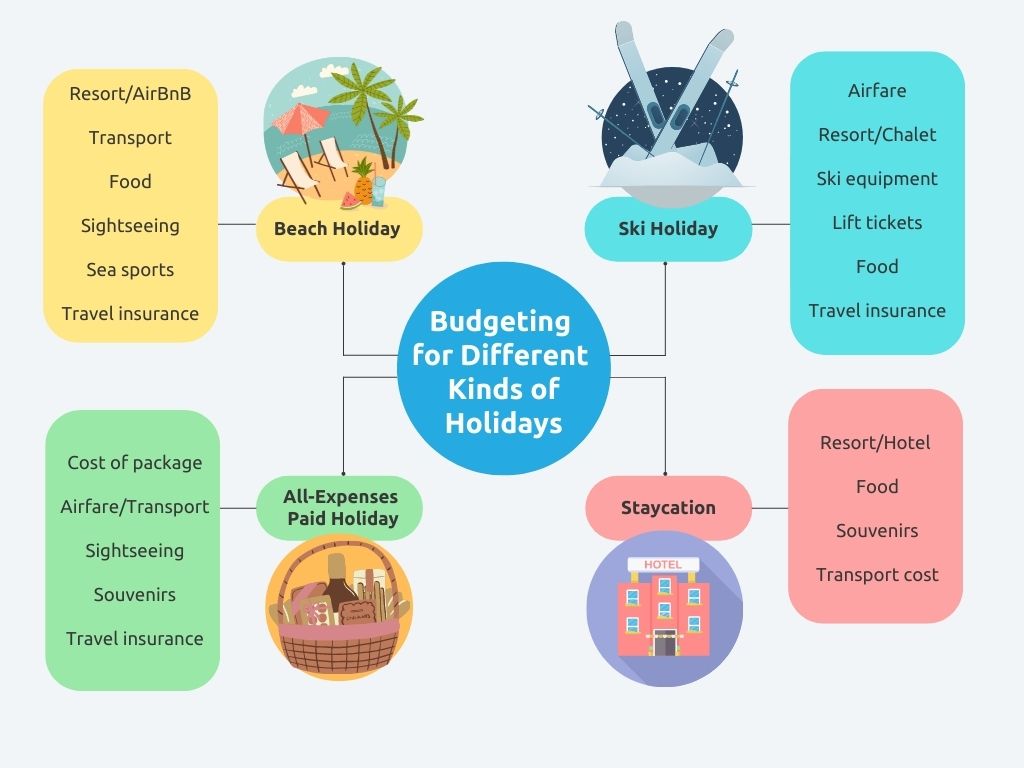 Plan for the Good & the Bad
Good and bad things can happen totally randomly – and being prepared for either is just smart planning. Generally, a "bad" scenario during a holiday more often shows up as a holiday maker's tax during peak tourist season, or coming across a must-have souvenir that you can't justify buying because you simply did not budget enough discretionary funds.
Budgeting ahead of time allows you to indulge in unexpected luxuries that call to you, such as taking advantage of shopping deals or eating out at a fancier restaurant than you planned for because it came highly recommended by a local.
Moreover, if you plan accordingly, your holiday budget can be designed to give you enough money to purchase premium travel insurance to cover any scenario whether you're travelling domestically or flying abroad.
It is rare that someone experiences something truly horrible, such as an accident that requires emergency medical intervention; however, with careful budgeting and travel insurance, dealing with such shocking scenarios can be fairly straightforward.
Travel in Style, thanks to KDI
Whether you're planning for a trip during the upcoming holidays or have big plans to travel extensively in the future, Kenanga Digital Investing (KDI) has you covered.
Its cash management product KDI Save ensures that you get fixed, daily returns in addition to giving you an interest rate that is higher than a regular fixed deposit account offers. You can invest what you have already saved and watch it grow, or begin a budget with just RM100 to get started. This is a low-cost investment to ensure that your short-term budgeting can meet all your vacation desires.
KDI's longer-term product KDI Invest is a robo-advisor that invests in U.S.-listed exchange-traded funds (ETFs) based on your personal risk profile. This makes it more suitable for the big dream holiday down the line – perhaps a cruise you've planned with your significant other for when you're both retired and the young ones have flown the nest.
Whatever your holiday needs, the art of mitigating untoward events starts with smart budgeting – and smart budgeting starts with KDI. Visit https://digitalinvesting.com.my/ to learn more.